Winter-Ready Lawn: Idaho Falls Sprinkler Shutdown Services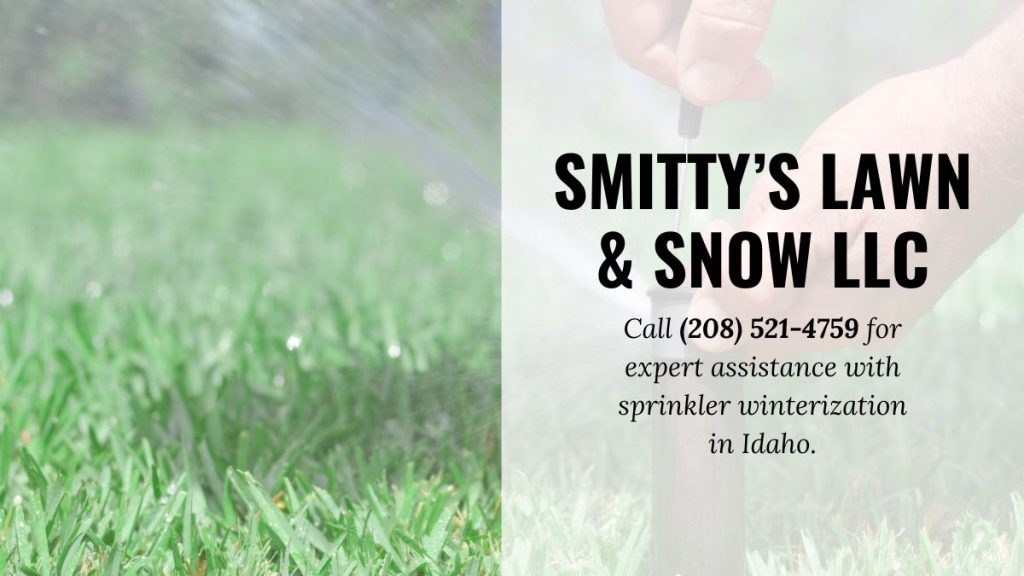 In the stunning landscape of Idaho Falls, maintaining a lush and vibrant lawn is a point of pride for many homeowners. As the seasons change and winter approaches, it becomes crucial to prepare your lawn for the cold months ahead. Smitty's Lawn & Snow LLC stands out as the go-to choice for Idaho Falls sprinkler winterization, ensuring that your lawn remains resilient and ready to flourish when spring returns.
The chill in the air signals the need for proactive measures to safeguard your lawn's irrigation system. Idaho Falls residents can trust Smitty's Lawn & Snow LLC to expertly handle the intricate process of sprinkler winterization. The company's seasoned professionals are well-versed in the unique needs of the region, bringing tailored solutions to each client's doorstep.
Idaho Falls sprinkler winterization is a specialized service offered by Smitty's Lawn & Snow LLC, designed to protect your investment and promote the health of your lawn. The process involves a thorough inspection of the irrigation system, ensuring that all water is drained to prevent freezing during the winter months. By taking this preventative step, homeowners can avoid costly repairs and enjoy a hassle-free transition when it's time to revive their lawns in the spring.
Smitty's Lawn & Snow LLC understands the significance of a well-maintained lawn in enhancing the curb appeal of homes in Idaho Falls. Beyond sprinkler winterization, the company offers a comprehensive suite of lawn care services to keep your outdoor space in top condition throughout the year. From mowing and fertilizing to pest control and landscaping, Smitty's team is dedicated to delivering excellence with a personal touch.
As winter approaches, make the wise choice for your lawn's well-being. Choose Smitty's Lawn & Snow LLC for sprinkler winterization and experience the peace of mind that comes with knowing your lawn is in capable hands. Embrace the changing seasons with confidence, knowing that your winter-ready lawn will be the envy of the neighborhood come spring. For more information about Idaho Falls sprinkler winterization, browse www.smittysllc.com.