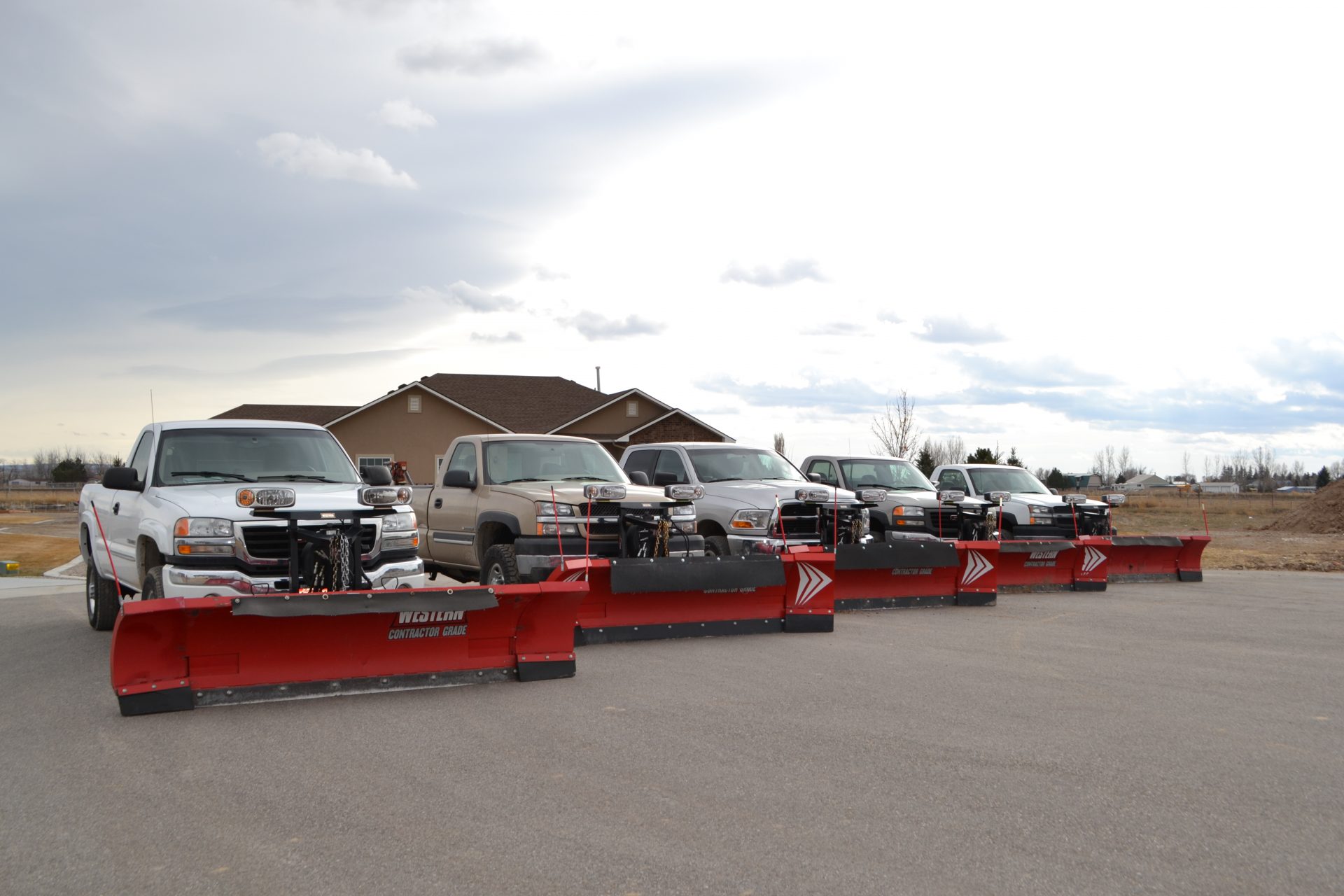 Snow Removal (Rexburg and Rigby areas only)
Smitty's will clear away snow from parking lots, sidewalks, and entrance ways.  A combination of pickup plows, front end loaders and snow blowers are used to assure the most effective equipment is used for the job.  In addition to removing snow, our services offer sand and salt if requested by property owner.  Smitty's also offers ant-icing sprays that are most effective when used to pretreat parking lots and sidewalks prior to a snow storm.
Emergency Snow Removal
During winter months (November through March) Smitty's is always available to provide fast reliable snow removal service in the Rexburg and Rigby areas - at all hours.
Fast Reliable Snow Removal Service
After considerable snowfall pretty much every residential area and business in Rexburg and Rigby will require somebody to get rid of snow for vehicles to move through in addition to making the sidewalks safe for foot traffic. Smitty's snow removal service will clear away snow for individual residents, entire neighborhoods, as well as for businesses. Although it may appear to be a simple task to remove snow, those who work for Smitty's require a variety of know how and equipment to effectively and safely remove the snow.
Our snow removal services make use of a variety of equipment including hand held shovels, snow blowers, Truck plows, loaders and snow boxes.  Smitty's services mainly commercial businesses and big properties.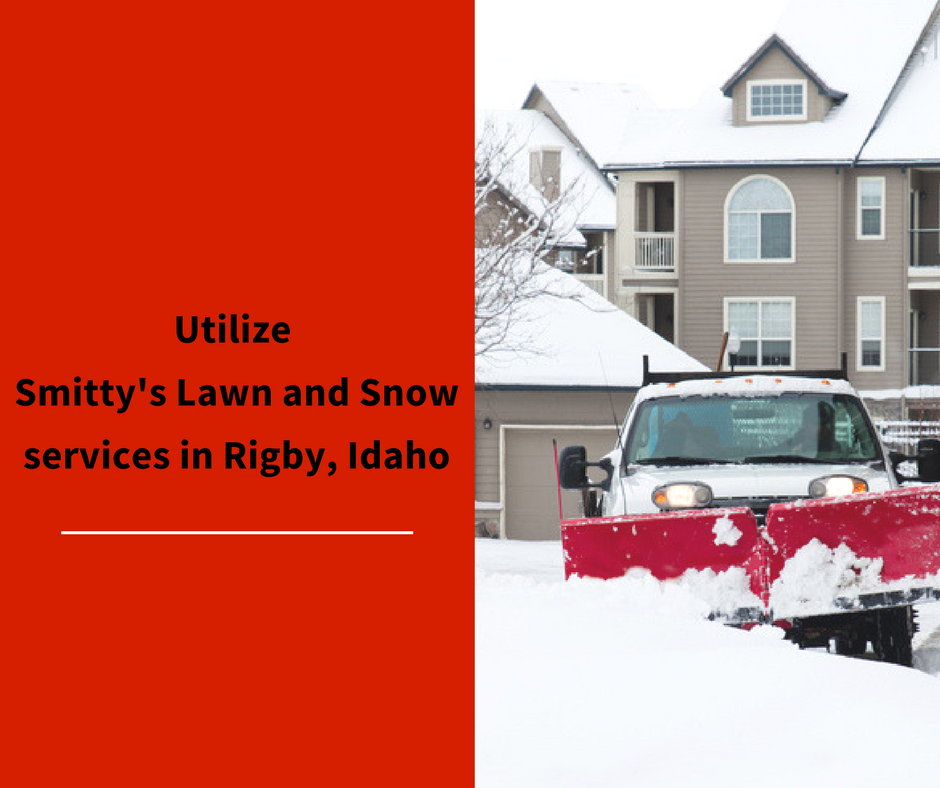 For Emergency Snow Removal Services