Why Is A Sprinkler System Startup Important?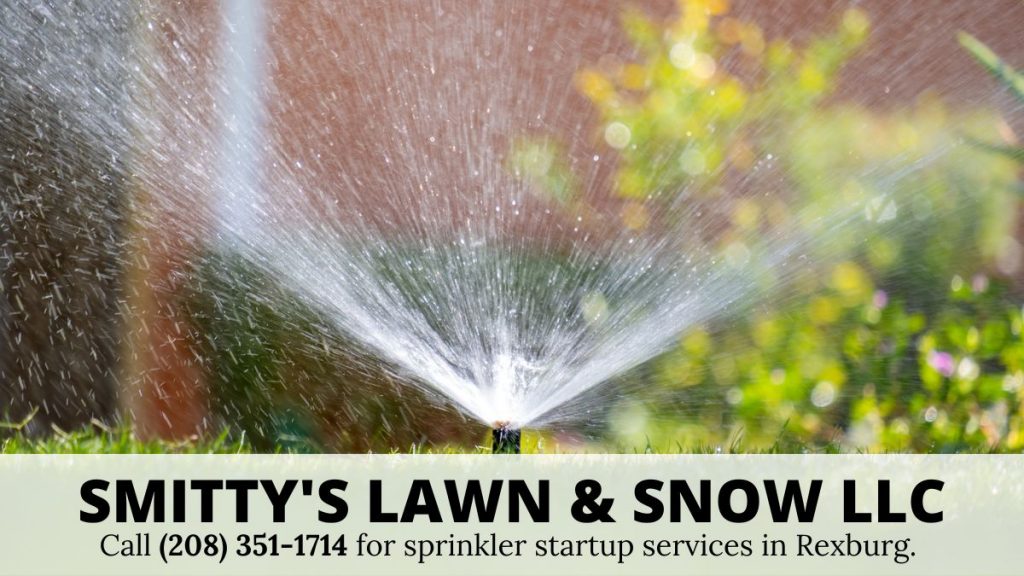 For Rexburg homeowners, Rexburg sprinkler startup is an essential part of lawn maintenance that homeowners should never overlook. As winter fades away and spring takes over, your sprinkler system must be inspected, cleaned, and started up to ensure proper functioning throughout the watering season. Smitty's Lawn & Snow LLC offers sprinkler startups, and it's important to have them do it to keep your lawn healthy and well-maintained.
Prevents Damage to Your Sprinkler System
When water freezes, it expands and can cause damage to pipes, valves, and other components of your sprinkler system. If this damage goes undetected, it can significantly damage your lawn and have costly repairs. A sprinkler startup service can detect any damage that may have occurred during the winter months and repair it early enough to prevent further damage.
Identifies and Fixes Issues
A professional sprinkler service in Rexburg can locate and fix any problems that may have developed during winter. This includes checking for leaks, clogs, or other issues that can prevent your sprinkler system from working efficiently and effectively. Early detection and repair of any problems with your sprinkler system can save you money in the long run. They can also check the programming of your sprinkler system to ensure that it is set up correctly and delivers water evenly across your lawn.
Conserves Water and Saves Money
A properly functioning sprinkler system can help conserve water and save money on water bills. A sprinkler startup can ensure your system works efficiently, thus reducing water waste and lowering utility bills.
Improves the Health of Your Lawn
A sprinkler startup can help ensure your lawn is healthy and well-maintained throughout the watering season. A properly functioning sprinkler system delivers water evenly across your property, ensuring that all areas receive the right amount of water, promoting healthy grass growth that looks great all season.
Contact Smitty's Lawn & Snow LLC
Rexburg sprinkler startup by a professional service like Smitty's Lawn & Snow LLC can help keep your sprinkler system in excellent condition for years. A sprinkler startup is crucial for homeowners in Rexburg to maintain a healthy lawn and avoid costly repairs. Smitty's Lawn & Snow LLC offers reliable and professional sprinkler startup services that help homeowners identify and fix any issues with their sprinkler systems early in the season. By calling Smitty's Lawn & Snow LLC for sprinkler service in Rexburg, homeowners can conserve water, save money on utility bills, and ensure their lawns are healthy and well-maintained all season. For more information about Rexburg sprinkler startup, browse www.smittysllc.com.