Unparalleled Commercial Snow Removal in Rigby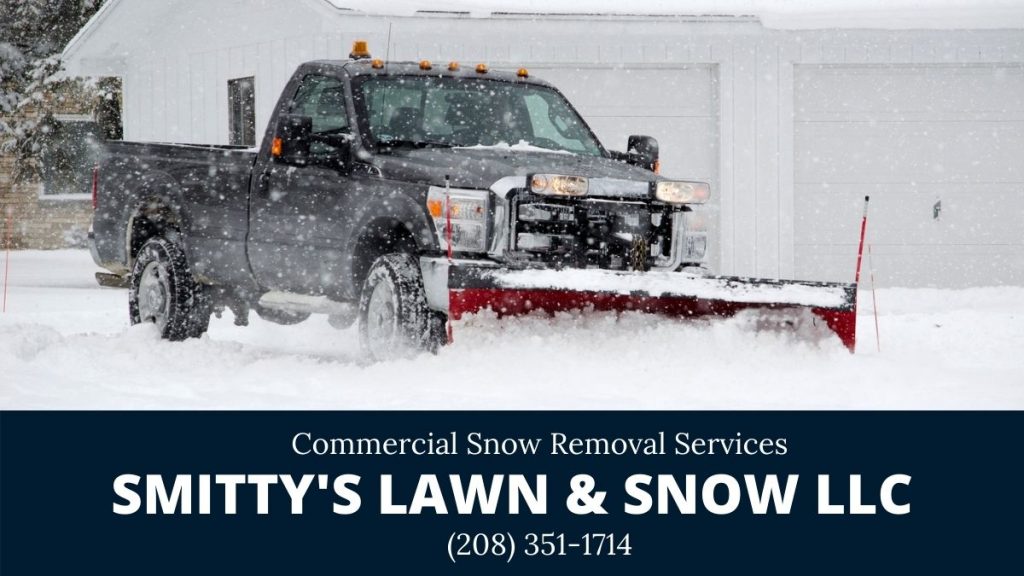 Commercial Snow Removal Services in Rigby, Idaho
Today, businesses of all sizes gain advantages by obtaining expert Rigby ID snow removal services. During the coldest months of the year, Idaho frequently receives heavy snowfall. Snow readily obscures entranceways, and frozen slush makes sidewalks and parking lots slippery and treacherous. Few businesses wish to subject their valued customers to these conditions!
Experienced and Regular Snow Removal Services
Fortunately, Smitty's Lawn and Snow LLC provides timely commercial snow removal in Rigby. Companies hire Smitty's to help them maintain welcoming, well-cleared grounds even during the height of winter. As a local service company, Smitty's possesses extensive experience. Its equipment operators perform cost-effective commercial snow clearing and they respond quickly after a snowfall to assist businesses across the Rigby area.
A Well-Equipped Idaho Snow Clearing Firm
One important aspect of Smitty's Lawn and Snow LLC, which greatly pleases commercial customers, is that this firm does not rely upon a single snow removal strategy. While using truck plows and snowblowers may help keep some local retail sites well cleared, this approach won't work well for every business. Just like individuals, businesses in Rigby may display differences. Some companies require a variety of snow removal methods in order to help keep their premises safe and appealing for their customers. For this reason, the snow removal technologies used by this local snow removal firm cover a wide spectrum. Smitty's technicians typically rely upon different types of equipment:
Truck Plows
Snowblowers
Loaders
Snow Boxes
Hand-Held Shovels
Request Dependable Snow Removal Services Now
Of course, reliability remains the most important aspect of commercial snow removal in Rigby. Businesses need to know the contractor they select to help maintain their premises in a safe condition will still clear away snow even after a heavy snowstorm. Businesses in Rigby appreciate how they can always count on Smitty's Lawn And Snow LLC to remove snow in a timely, dependable manner!
For more information about Rigby ID snow removal, visit www.smittysllc.com.