Top-Rated Snow Removal Services in Rexburg Idaho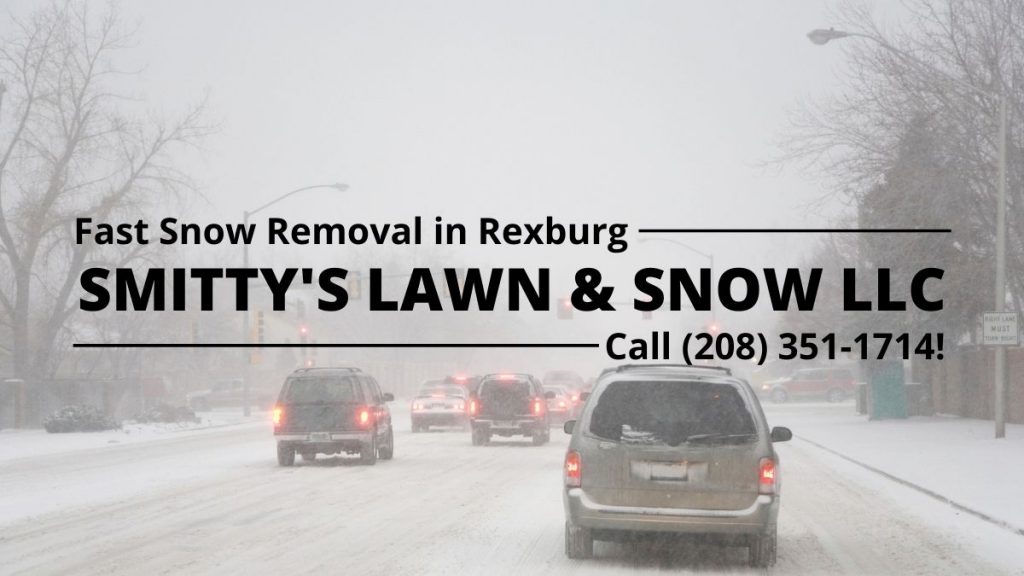 Snow removal is a tough job, but Smitty's Lawn & Snow LLC has the expertise and equipment to make winter storms easier to handle. With fast and comprehensive service, Smitty's provides everything that property owners need for reliable Rexburg snow removal.

Smitty's up-to-date fleet of snow removal equipment ensures that property owners get the right tool for the job. Pickup plows, snow blowers, and front-end loaders are available to remove snow from parking lots, sidewalks, entryways and more. Skilled specialists remove snow safely and effectively to allow for vehicle and foot traffic.

In addition to snow removal, Smitty's Lawn & Snow LLC provides pre-treatment of surfaces with sand, salt, and anti-icing sprays. Property owners can request these services prior to storms to reduce ice and snow buildup. These options make Smitty's an effective choice for residents and customers planning ahead for seasonal Rexburg snow removal.

Experienced staff and on-call service set Smitty's apart from other companies offering snow removal in Rexburg Idaho. In case of a surprise snowstorm, Smitty's is available on a 24-hour emergency basis from November through March. A full range of snow removal devices can be delivered to the business or residential property at short notice.

For Smitty's Lawn & Snow LLC, no job is too big to handle and Smitty's customers range from individual residents to neighborhoods, businesses, and commercial properties. With a fast and dependable fleet of specialized equipment, trained staff, and responsive customer service, Smitty's is capable of clearing sidewalks and large lots during the most severe winter weather.

Snow removal can be a hassle — but it doesn't have to be because with Smitty's expert service, property owners can rest assured that their investments can operate with full access throughout tough winters. Smitty's is an ideal choice for any property or homeowner in need of snow removal in Rexburg Idaho.
For more information about Rexburg snow removal, visit www.smittysllc.com.