The Best Fall Cleanup Services in Idaho Falls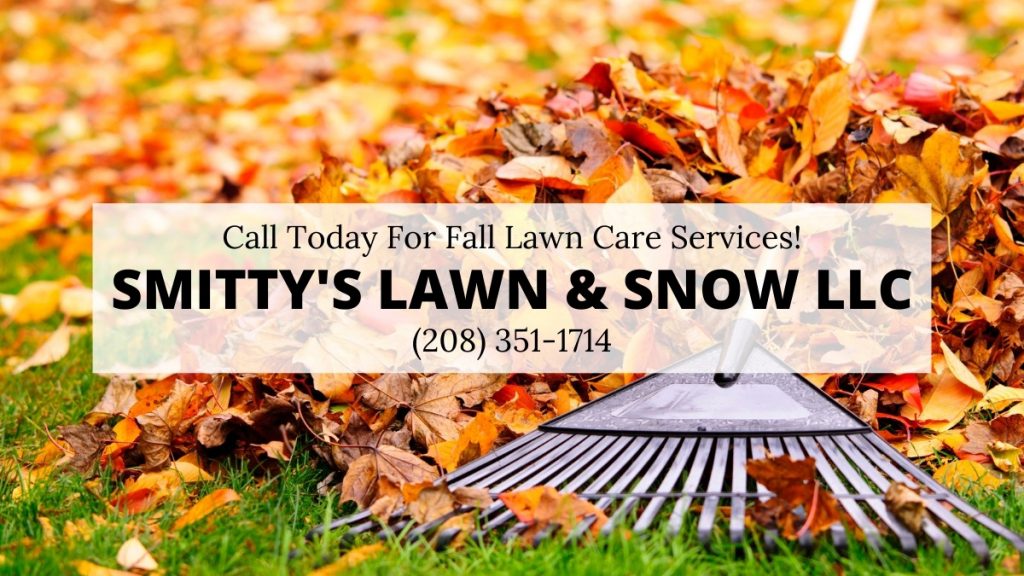 Rely on Smitty's Lawn & Snow LLC For Fall Cleanup in Idaho Falls
Fall cleanup in Idaho Falls demands careful attention to detail and performing these services correctly during the autumn months helps ensure homes and businesses enjoy lovelier lawns and gardens during the spring. Customers in Idaho Falls, Rexburg, Rigby, and St. Anthony trust the dedicated team at Smitty's Lawn & Snow LLC to complete fall cleanup projects in a professional manner.
The Benefits of Skilled Fall Cleanup in Idaho Falls
Just consider some of the most important reasons to request fall cleanup services before the arrival of freezing temperatures and snow:
Ensure sprinkler systems obtain proper winterization;
Remove fallen leaves and debris from the lawn;
Obtain correctly performed final mowing services before lawns grow dormant;
Control noxious weeds;
Give grass and plants adequate nutrition to thrive again next year.

Smitty's Lawn & Snow LLC helps complete essential Idaho Falls lawn care and sprinkler system winterization projects. These simple, highly affordable services contribute to thriving lawns and gardens in this part of Idaho. Obtaining a beautiful setting for a home or business in this region requires advance preparation, but local residents know they can trust this Rigby-based company to do an excellent job!
An Ounce of Prevention…
An well-known, old saying – "an ounce of prevention is worth a pound of cure" – provides very accurate advice with regards to Idaho Falls lawn care. Simply winterizing a sprinkler system correctly sometimes assists property owners in avoiding hundreds of dollars in repair bills. Cold Idaho winters wreak havoc on valuable unprotected sprinkler pipes and hoses, and unwinterized equipment may sustain significant damage during periods of freezing temperatures.

Consider scheduling a convenient appointment now to obtain important fall cleanup services before the ground hardens and ice and snow cover the landscape. Taking this simple step to winterize lawn sprinkler systems is sound financial sense and it may help prevent bitter disappointments in the spring. Contact Smitty's Lawn & Snow LLC online, or by dialing 208-351-1714 to receive fast, friendly assistance!