The Benefits of Sprinkler Winterization in Idaho Falls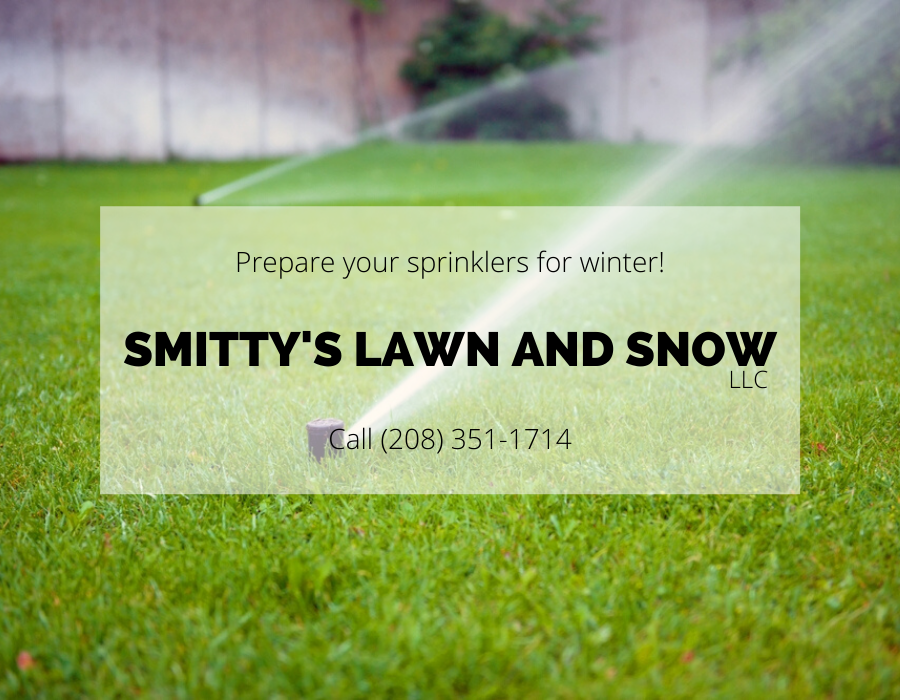 Ask Smitty's Lawn & Snow LLC for Idaho Falls Sprinkler Winterization Before Cold Weather Arrives!
As the busy holiday season rapidly approaches, residents of Idaho Springs and outlying communities need to begin preparing for freezing winter temperatures. This state already experienced the early arrival of snow, and more cold weather will reach the region very soon! Smitty's Lawn & Snow LLC offers two services of particular importance for customers during autumn months: Idaho Falls sprinkler winterization and sprinkler repair Idaho Falls.
Request Expert Sprinkler Winterization
Many people wonder when Idaho Falls sprinkler winterization should occur. The answer to this question usually depends upon the prevailing climate. In Idaho, many lawn care experts urge homeowners and businesses to seek assistance preparing sprinkler systems for harsh winter weather during the fall. Smitty's Lawn & Snow LLC, a trusted local lawn care company, possesses extensive experience providing this vital service.

Without winterization, an expensive sprinkler system all-too-easily develops problems as a result of water freezing in the lines. Since water expands as it freezes, the formation of ice may rupture sprinkler pipes or tubing. Property owners who fail to seek winterization services in time sometimes discover their watering systems won't perform adequately when warmer weather finally returns. A sprinkler system may leak, or, in the worst-case scenario, it may completely fail. Requesting winterization services from a capable lawn care service allows customers to avoid weather-related damage. Protect valuable sprinkler systems by seeking this service now.
Seek Skilled Sprinkler Repair in Idaho Falls
If damage has already impacted a sprinkler system in the Greater Idaho Falls area, Smitty's Lawn & Snow LLC provides another valuable service. The firm's lawn care and snow removal technicians repair many different types of sprinkler systems (including in-ground sprinklers). It usually makes sense to request this sprinkler repair Idaho Falls towards the close of summer.

When spring and summer return, most people desire beautiful lush green lawns and gardens. By obtaining sprinkler repairs during the autumn, customers help ensure any recent mechanical problems with the equipment won't affect their grounds next year. Additionally, performing repairs during autumn months allows technicians a better opportunity to order replacement parts in a timely manner for customers.
Consider Requesting Sprinkler Care Services Now!
For all these reasons, autumn provides an excellent time of year to obtain important sprinkler maintenance services. Lawn care in Idaho remains an important concern for most people so prepare now for the return of beautiful spring weather!