The Benefits of Regular Lawn Maintenance in Idaho Falls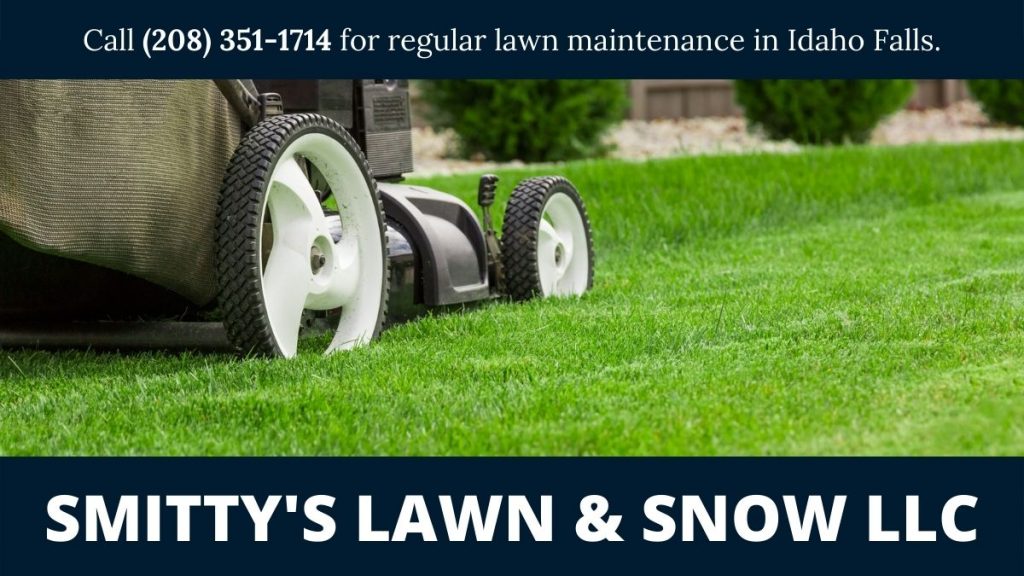 Many people think about regular lawn care in Idaho Falls as an expensive and time-consuming task. But in reality, the benefits of regular lawn maintenance are worth the expense and effort. Consistent lawn maintenance helps you keep a healthy lawn. Smitty's Lawn & Snow LLC, an Idaho Falls lawn maintenance company, will provide your lawn with many benefits in the long run.
Benefits of Regular Lawn Maintenance
Higher Property Value
If you hire a company to maintain your lawn, you will likely increase your property value. If a prospective buyer sees a well-maintained lawn, the buyer will assume that the owner is someone who takes pride in their home, and this is one of the first things that buyers look for when choosing a home.
Improved Quality of Life
You will not only make your home more attractive to prospective buyers and renters, but you will also give yourself a better quality of life. When your lawn is regularly maintained it will encourage you and your family to spend more time outdoors and enjoy the fresh air.
Why Should Residents Choose Smitty's Lawn & Snow LLC for Lawn Maintenance Services?
When choosing a lawn maintenance company, you will want to ensure that you are working with a reputable lawn care service. There are many companies today, and many will claim to be professional, but Smitty's Lawn & Snow LLC is a professional lawn care company that offers top-quality services at exceptional rates.

Smitty's Lawn & Snow LLC offers the most professional employees in the industry, offering them industry-leading training and equipment. They provide some of the best Idaho Falls lawn maintenance services in town to families, businesses, and individuals. Consistent and experienced lawn care in Idaho Falls is essential for anyone who takes pride in their property. For additional information about Idaho Falls lawn maintenance, visit www.smittysllc.com.