The Benefits of Outsourcing Lawn Maintenance: Focus on What You Love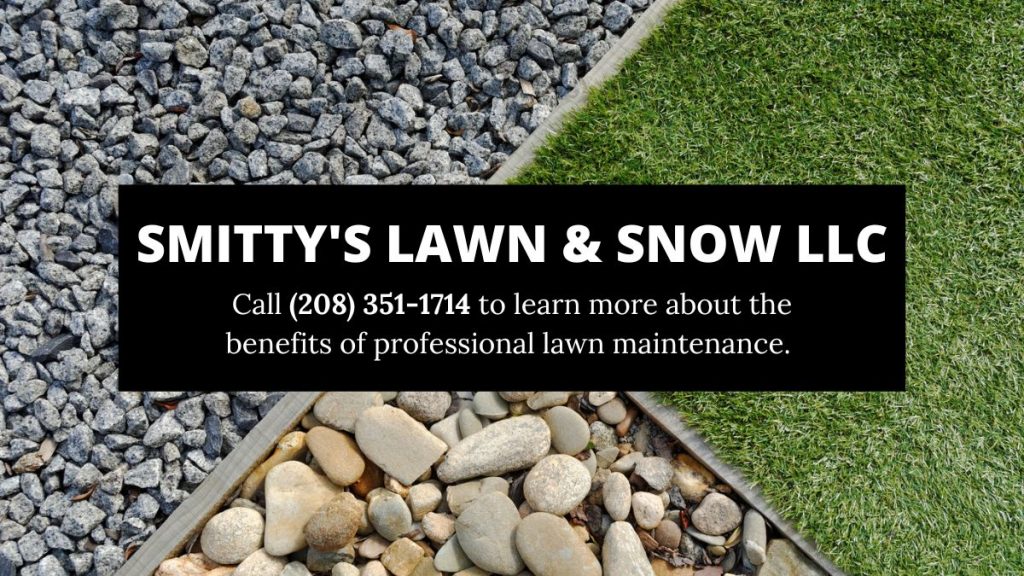 Maintaining a beautiful and well-manicured lawn can be a time-consuming and labor-intensive task. For homeowners in Rigby and the surrounding areas, finding the perfect balance between work, family, and leisure time can be a challenge. That's where Smitty's Lawn and Snow LLC, a reputable Rigby lawn care business, comes in. By outsourcing your lawn maintenance needs to professionals, you can reclaim your precious time and focus on the things you love.
Save Time and Effort
Caring for a lawn requires regular mowing, trimming, fertilizing, and more. These tasks can quickly accumulate and become overwhelming, especially for busy individuals or those lacking the necessary equipment. Smitty's Lawn and Snow LLC understands the value of your time and spares you the hassle by handling all aspects of lawn maintenance in Rigby. From routine mowing to seasonal cleanups, their team of experienced professionals ensures that your lawn is in top shape throughout the year.
Expertise and Knowledge
While DIY lawn care may seem appealing, it's important to recognize the expertise and knowledge that a professional lawn care company brings to the table. Smitty's Lawn and Snow LLC has a team of skilled technicians who understand the specific needs of lawns in the Rigby area. They are well-versed in identifying and addressing common lawn issues such as weed control, pest management, and proper irrigation. By entrusting your lawn maintenance in Rigby to these experts, you can rest assured that it will receive the highest level of care and attention it deserves.
Enhanced Curb Appeal
A well-maintained lawn not only enhances the beauty of your property but also boosts its curb appeal. This Rigby lawn care business, Smitty's Lawn and Snow LLC, takes pride in transforming lackluster yards into vibrant outdoor spaces. Their comprehensive lawn care services, including landscaping, trimming, and weed control, work together to create an inviting and picturesque landscape. With their help, you can make a positive first impression on visitors and neighbors, all while increasing the value of your property.
Reclaim Your Leisure Time
By outsourcing your lawn maintenance, you can finally reclaim your leisure time and focus on activities that truly bring you joy. Whether it's spending quality time with family and friends, pursuing hobbies, or simply relaxing, Smitty's Lawn and Snow LLC allows you to prioritize what matters most to you. Letting go of the stress and physical exertion of lawn care will give you the freedom to enjoy your weekends and evenings without the burden of yard work.
Contact Smitty's Lawn & Snow LLC
Outsourcing your lawn maintenance to Smitty's Lawn and Snow LLC, a trusted lawn care business, brings numerous benefits. From saving time and effort to accessing expert knowledge and improving your property's curb appeal, their professional services cater to all your lawn care needs. So why spend your precious time battling with lawn care tasks when you can focus on what you truly love? Contact Smitty's Lawn and Snow LLC today and experience the convenience and peace of mind that comes with outsourcing your lawn maintenance responsibilities. For more information about this Rigby lawn care business, browse www.smittysllc.com.