Summer Lawn Care in Rigby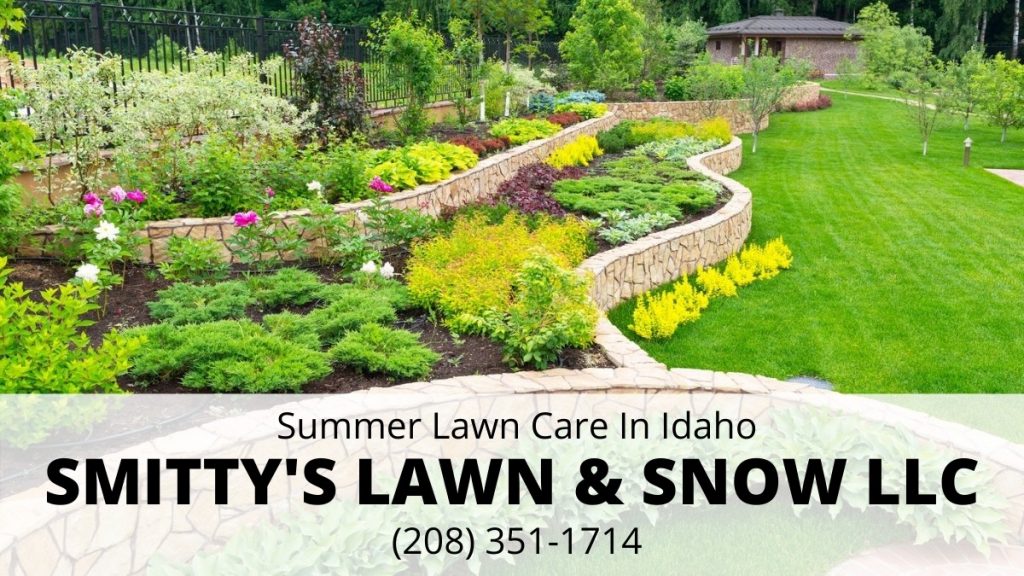 Landscaping and maintaining neat and beautiful summer lawns in these current fast-paced times is not always easy. It can be an arduous task to be regularly trimming, watering, and mowing, especially if you have a busy work schedule. Luckily for Rigby, Idaho residents, Smitty's Lawn & Snow LLC offers top-notch services and Rigby summer lawn care need not be a headache anymore!
Started in the spring of 2010, this company provides landscape maintenance in Rigby ID and all surrounding areas. Smitty's Lawn & Snow LLC offers efficient, reliable, and affordable landscaping services. Whether a household needs a decent lawn for leisure and children's play during summer or an office requires a neatly manicured lawn to give them a competitive edge, Smitty's is conveniently available all year round.
Some of the Rigby summer lawn care services this trusted company offers includes:
-Lawn Mowing
-Hedge Trimming
-Edging
-Weed Control
-Fertilization
-Dethatching
-Mulch Delivery and Installation
-Spring Cleanup
-Leaf Removal
-Aeration
-Sprinkler Startup
-Sprinkler Winterization
-Sprinkler Repair
-Snow Removal
This company is conversant with homeowners and commercial property owners' problems, having handled landscape maintenance in Rigby ID for many years. They effectively address these issues and do follow-ups, ensuring all their clients are happy and satisfied. While some landscaping companies may not pay keen attention to detail, Smitty's will ensure everything is neat and tidy, such as blowing the grass after mowing and leaving spotless sidewalks and patios.
Part of their landscape maintenance in Rigby ID involves repairing all types of irrigation systems, ensuring all sprinklers are working and in good condition, and doing repairs if need be. They also offer other high-quality services, such as seeding, sod installation, and core aeration. Their reliable summer lawn care services are excellent and satisfactory, and Idaho residents who want outstanding and inviting lawns should take up these amazing services.