Smitty's Lawn & Snow LLC: Emergency Snow Removal in Rexburg, Idaho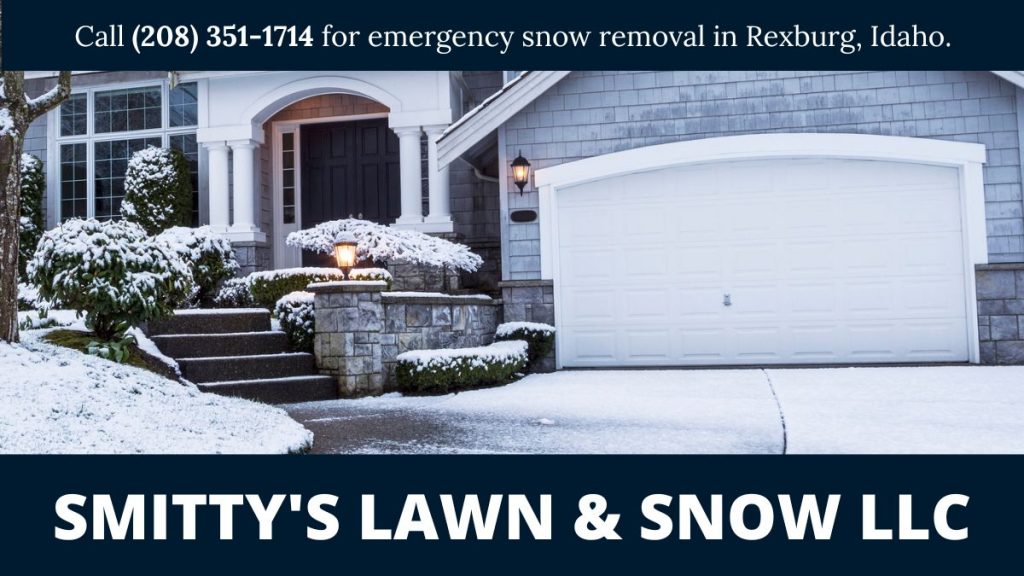 In the winter, snowfall can make it difficult to get to and from work, school, and other everyday destinations. After a snowstorm, many people struggle to dig their cars out of their driveways, and this creates problems for everyone – not just those who can't access their own homes but also first responders like ambulance services and fire departments. When it comes to emergency snow removal in Rexburg, Idaho, Smitty's Lawn & Snow LLC is your top source for emergency snow removal services that will get your driveway clear of snow fast. When you partner with them as your trusted Rexburg snow removal company, they ensure that the path is clear for your property and all their other clients in the area. From fast response times and affordable rates to guaranteed great customer service, they take care of everything, so you don't have to worry about a thing. Here are two important reasons for professional snow removal services:
Improve Safety
When you have a snow-covered driveway, it is dangerous for anyone to walk on or drive over, and the same goes for frozen and icy sidewalks. When you call Smitty's Lawn & Snow LLC, they'll make sure that all of the snow is cleared from your property so that you can safely get to wherever you need to go.
High-Quality Results
Getting your car out can be challenging when your driveway is covered in snow. Most motorists want to get their vehicles out before the snow melts, and the ground begins to freeze, but removing snow from your driveway can sometimes be a big task. Smitty's Lawn & Snow LLC can get the job done quickly and with high-quality results.

Smitty's Lawn & Snow LLC, an experienced emergency snow removal in Rexburg company, uses various equipment and techniques to ensure that they are getting rid of all the snow on your property, so you don't have to spend hours doing it yourself. All their tools are designed for one purpose: removing snow from driveways as quickly as possible so you can get back on your way without any delays or problems by Rexburg snow removal. For more information about Rexburg snow removal, visit www.smittysllc.com.