Smitty's Lawn & Snow: Leaf Removal Plans for Rexburg Residents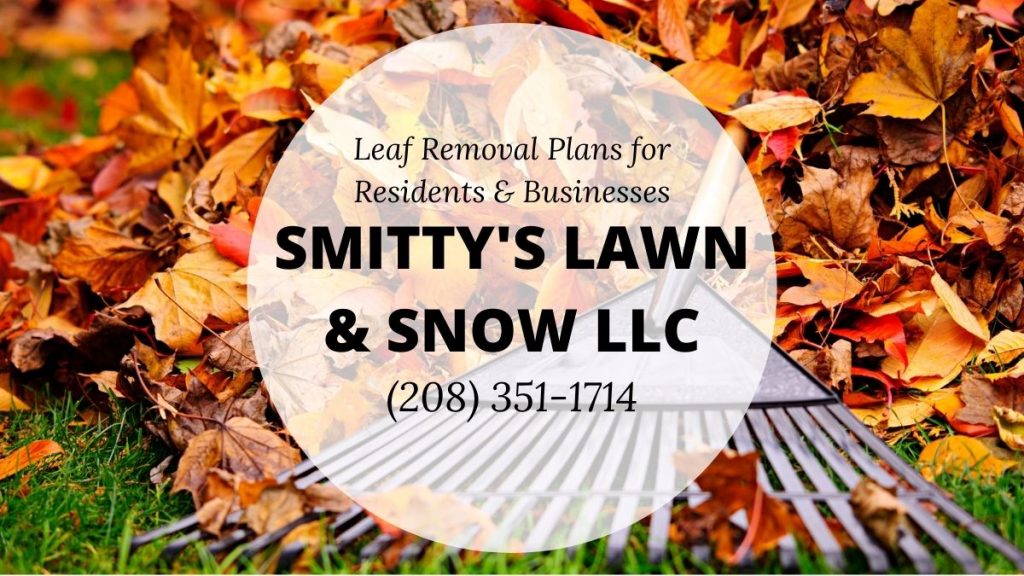 Leaf Removal Services in Rexburg Idaho
Fall can mean beautiful, unique sights that no other season offers. Deciduous trees have leaves that turn colors and put on a wonderful rainbow display of beauty that is a feast for the eyes of anyone around to enjoy it. Then again, once the leaves start coming down, they can be a nuisance needing to be dealt with. If you are in need of leaf removal in Rexburg ID, then you can turn to Smitty's Lawn & Snow LLC.
Why Leaves Need to Be Removed
Dead leaves need to be removed for several reasons:
Messy
They might have been a bouquet of beautiful colors when they were still dangling off of branches, but once on the ground, they are nature's version of a mess. Strewn across a commercial center's parking lot, they can make a business look like it doesn't keep things up, and in a residential lot, they can antagonize neighbors and possibly even violate HOA bylaws.
Slip Hazards
Wet leaves can be slip hazards for people walking through, and they can also visually hide things that might be potential trip hazards.
Fire Risk
Dry leaves only need a minor source of ignition to start a serious fire that rages out of control quickly.
Pests
Whether it's rodents or animals carrying disease, leaves can be a hiding place for threats to your health you don't want near your home or business.
Rexburg Fall Lawn Care Options
Smitty's Lawn & Snow LLC has Rexburg fall lawn care options for residents and businesses alike. If you own a home, you can have someone get the leaves out of your yard without taking the time and energy to do it yourself. Business owners and managers can likewise keep their parking lots and landscaping immaculate without disrupting their internal operations.
Benefits of Leaf Removal Plans
Leaf removal in Rexburg ID takes time and energy and since you won't know exactly when they will fall, this will be something very sudden that interrupts your already busy schedule, unless you leave it to the professionals.

Leaf removal also requires the right equipment, so rather than keeping things around to use once a year, just turn to Smitty's Lawn & Snow LLC's landscaping professionals to show up with their own tools. For more information about leaf removal in Rexburg ID, please visit www.smittysllc.com.