Shrub Trimming Services in Rigby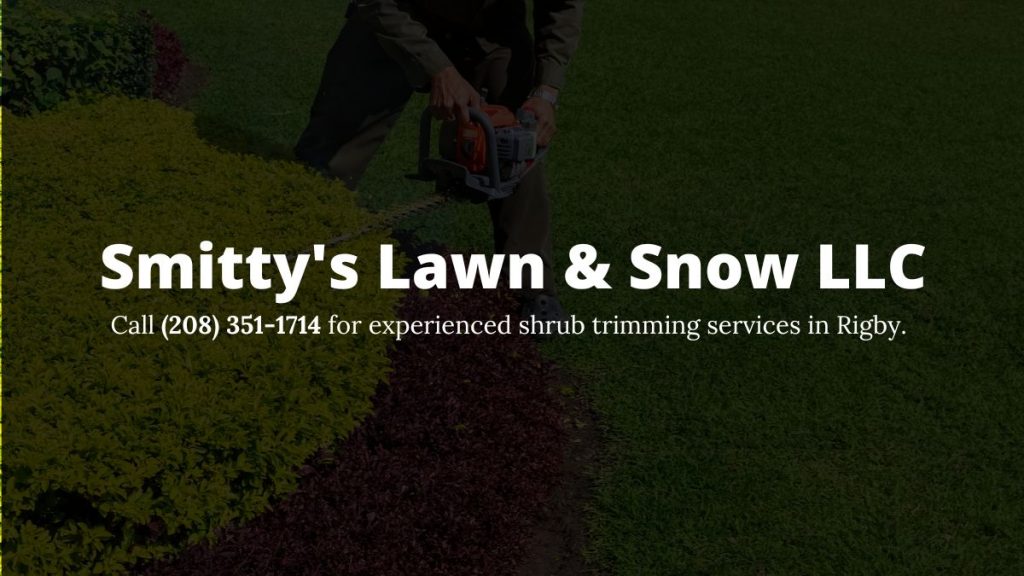 If you're a homeowner in Rigby, Idaho looking to elevate the beauty of your home landscape, Smitty's Lawn & Snow LLC is the go-to solution for all your shrub trimming in Rigby. With their specialized expertise in residential lawn care services, including shrub trimming, Smitty's Lawn & Snow LLC has built a reputation for delivering exceptional results and earning the trust of homeowners in Rigby and the surrounding areas.
Why Choose Smitty's Lawn & Snow LLC for Shrub Trimming in Rigby?
As a Rigby lawn care business, you may wonder why you should choose Smitty's Lawn & Snow LLC for your shrub trimming needs. Well, here are some compelling reasons why:
Professional Expertise
With years of experience and a team of skilled professionals, Smitty's Lawn & Snow LLC understands the intricacies of shrub trimming. They have the latest tools, knowledge, and techniques to ensure precise and aesthetically pleasing results.
Customized Solutions
Smitty's Lawn & Snow LLC recognizes that each landscape is unique, and they tailor their shrub trimming services to meet the specific needs of your property. Whether you need simple maintenance trimming or more extensive pruning, they can customize their services to achieve your desired outcomes.
Attention to Detail
They pay meticulous attention to detail in every shrub trimming job they undertake. They carefully evaluate your shrubs' health and growth patterns, and their skilled team follows the best practices to promote healthy growth, enhance the shape and structure of the shrubs, and remove any dead or diseased branches.
Timely and Reliable Service
They value your time and understand the importance of reliable, timely service. They strive to schedule and complete the shrub trimming services promptly, without compromising quality, to ensure your landscape looks its best throughout the year.
Ready to elevate the beauty of your landscape with expert shrub-trimming services? Contact Smitty's Lawn & Snow LLC to learn more about their various services, view their portfolio, and request a free quote. Trust their professionalism, reliability, and expertise to enhance the aesthetics of your Rigby home and experience top-notch Rigby lawn care. For more information about shrub trimming in Rigby, browse www.smittysllc.com.