Rigby ID Spring Lawn Care Tips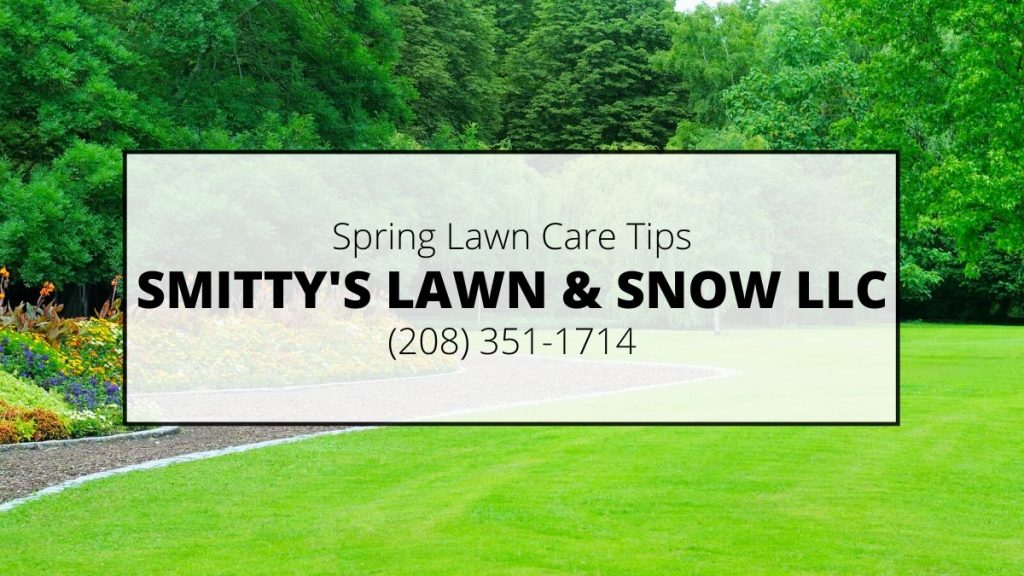 People seeking Rigby ID lawn care obtain valuable assistance from Smitty's Lawn & Snow LLC. The company offers a variety of spring lawn care services. By paying close attention to lawn maintenance during the spring, residential and business customers in Idaho help create more appealing outdoor living and work spaces. Consider using these helpful tips to enjoy easier Rigby spring lawn maintenance:
One: Evaluate The Condition of Lawn Care Tools
During early spring, residents of Rigby enjoy a great opportunity to check over the conditions of lawn mowers, sprinklers, and garden hoses. Obtain skilled repair services if necessary. All of this equipment proves vitally important during the summer!
Two: Rake Up Debris
Thoroughly rake up fallen branches, pine cones, and leaves and also remove scattered pebbles or rocks from the lawn. This cleaning makes yard work even easier during warmer weather.
Three: Check For Dead or Barren Lawn Areas
In some cases, property owners may need to re-seed areas of the lawn. Identify these locations now and a full-time landscaping firm, such as Smitty's Lawn & Snow LLC, can offer assistance with this task.
Four: Aerate
Aerate compact soil because this loosening process helps nourish grass roots. A full-time lawn care firm can also help perform this time-consuming task.
Five: Nourish
Apply lawn nutrients because many lawns require this assistance during the spring. The condition of the grass determines how aggressively a property owner should feed the lawn.
Six: Mow
Consider mowing grass for the first time when it reaches an optimal height. The first mowing should occur using a high lawnmower deck since property owners don't want to severely cut back grass following challenging winters. In some cases, it proves useful to request assistance performing this important Rigby spring lawn maintenance task. Consider seeking the services of an experienced local lawn care firm.
Seven: Contact Smitty's Lawn & Snow LLC
Obtain Rigby ID lawn care services from a full-time landscaping firm to complete any maintenance tasks requiring experienced assistance. Smitty's offers help tuning up lawn mowers and sprinkler systems. The company also completes all types of lawn care services, including aerating and mowing. Beautiful yards add charm to daily life during the spring and they bring delight to residents of Rigby, Idaho throughout the summer and autumn!