Rexburg Sprinkler Repair by Smitty's Lawn & Snow LLC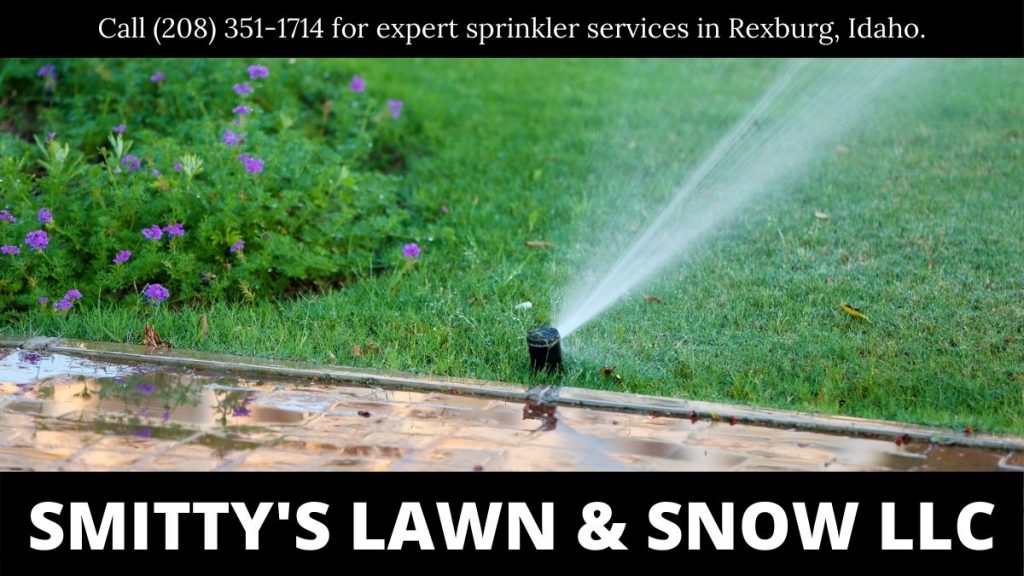 Smitty's Lawn & Snow LLC takes all Rexburg sprinkler repair work seriously and this includes careful maintenance, startup, and winterization of all irrigation elements.
Sprinkler Repair
Before Smitty's Lawn & Snow LLC performs sprinkler services in Rexburg ID, they ensure they know where the faults originate if there are any. To make sure, Smitty's offers a complete analysis of all irrigation heads and lines. This will pinpoint any issues within the waterspouts or hoses.

After inspection of every inch of the sprinkler system, they take appropriate action. For instance, they correct any problems that cause sprinklers to run at full throttle even if it's raining. In addition, Smitty's Lawn & Snow LLC pays attention to the origin of water pooling nearby all irrigation spouts. Then, they perform the required sprinkler services in Rexburg ID to confirm proper startup when watering season starts again.
Sprinkler Startup
This experienced business encourages customers to contact them as soon as the snow starts melting to prepare in advance for irrigation startup since watering season could occur anytime it stops freezing outside. When calling upon Smitty's Lawn & Snow LLC, customers have the benefit of knowing they confirm that systems will perform at optimal levels.

Their technicians won't even consider operating irrigation lines unless they know for sure the water will not freeze. Before sprinkler startup, they also check all timers, pumps, backflows and valves and perform necessary resealing if leaks occur.
Sprinkler Winterization
Smitty's Lawn & Snow LLC performs precautionary actions required to keep systems intact during the winter. Winterization includes assistance with excess water drainage, air pressure release, valve shutoff, shutdown and drainage to prevent damage that could occur come spring again. Then, when watering season starts the following year, the system is ready to start.

For more information about Rexburg sprinkler repair, visit www.smittysllc.com.