Regular Lawn Mowing Services in Rigby, Idaho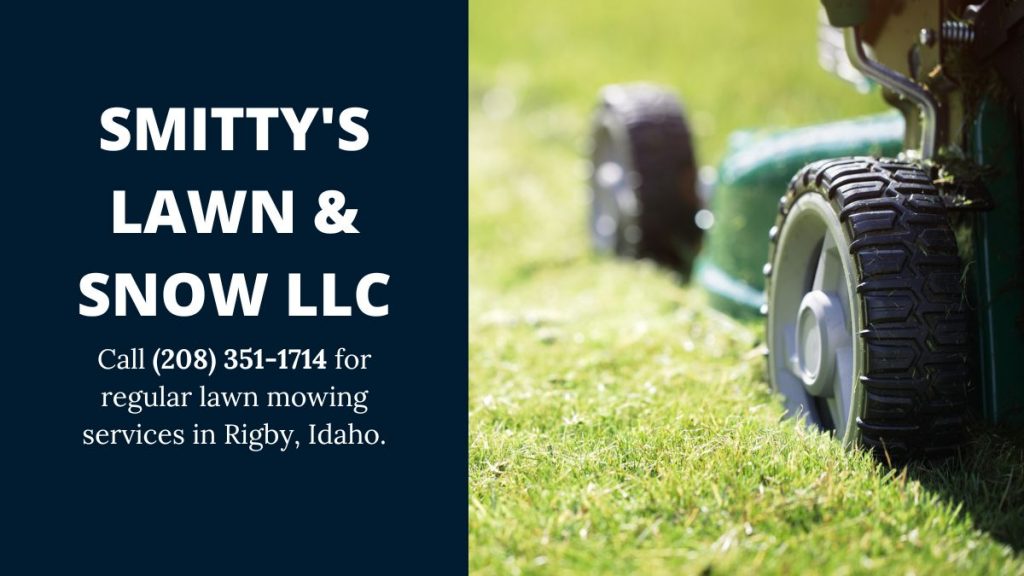 The yard is an extension of the home, and it needs to be clean, inviting, and well-maintained. However, lawns can be a hassle and often require more care than most homeowners can give them. A well-manicured lawn is often the first thing people notice when they drive into a neighborhood or subdivision. Smitty's Lawn & Snow LLC offers expert lawn mowing services and maintenance to ensure a healthy and beautiful lawn year-round. Their experienced team of service providers specializes in providing high-quality Rigby ID lawn mowing services for residents throughout Rigby, Idaho.
Why Is Regular Lawn Mowing Beneficial for Your Yard?
First and foremost, lawns are beautiful, and a well-kept yard will usually have a more inviting appearance than one that has been left unkempt. The results of regular lawn mowing services also help keep the grass in prime condition. When selling a home or condo, a client can expect to receive much more value out of their home if the grass is well-maintained. If you are in Rigby ID, lawn mowing services can spruce up your yard and add value to your property.
Why Can Residents of Rigby, Idaho Trust and Depend on Smitty's Lawn & Snow LLC?
Smitty's Lawn and Snow LLC provides both residential and commercial lawn care in Rigby, and their business is built on pride and commitment to excellence. Their commitment to quality service and performance ensures their clients' best results. They offer a variety of lawn services for a multitude of different situations. They provide reliable lawn mowing, leaf removal, snow removal, ice removal, mosquito control, gutter cleaning, and storm damage cleanup. They also offer custom aeration, so if you are shopping for lawn care in Rigby, visit their website online to view more information.

Smitty's Lawn & Snow LLC is proud to serve the Rigby area, and they are dedicated to the high standards that the city is known for. Their employees are friendly, professional, and courteous. To learn more about Rigby ID lawn mowing, visit www.smittysllc.com.