Professional Lawn Care in Ririe, Idaho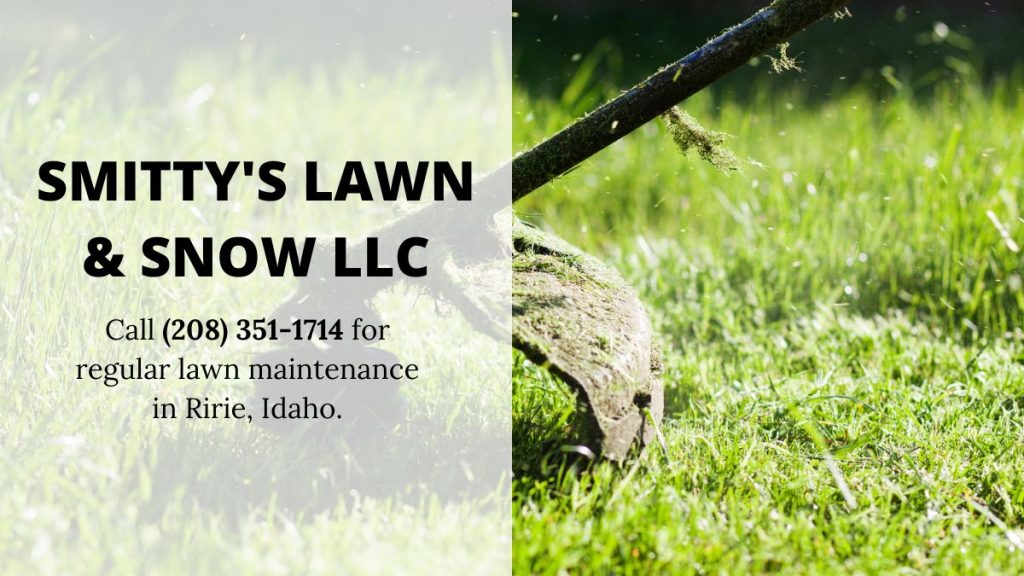 For well-being purposes and beauty, every person wants a gorgeous, well-kept, and thriving outside space to call their own. Unfortunately, the constant grooming and lawn management required to attain these aims are not always appealing. But worry no more because Smitty's Lawn & Snow LLC will take care of everything concerning Ririe ID lawn care so that your home will always look at its best, no matter what season it is.

As the best team for Ririe ID lawn care, Smitty's Lawn & Snow LLC will save you from spending your valuable spare time toiling away in the direct sunlight and putting up with the time-consuming task of lawn maintenance.

Smitty's Lawn & Snow LLC provides quality lawn maintenance in Ririe and surrounding areas. The firm takes great pride in serving you with honesty, integrity, and the knowledge that they are making your life easier, healthier, and better.

The team at Smitty's Lawn & Snow LLC is committed to providing fast and friendly lawn maintenance service when you need it for winter snow removal, spring lawn care, or any other maintenance! They offer competitive rates that are tailored to your individual needs. Additionally, Smitty's Lawn & Snow LLC always wants your experience to be pleasant from start to end.

For professional lawn maintenance in Ririe, you can rely on them for all your lawn care needs, from fertilization, winterization, and weed control in summer or mulching in the fall through to removing snow during winter.

For sprinkler repair and maintenance, Smitty's Lawn & Snow LLC is the best team dedicated to providing the best customer service and quality equipment. This group is committed to working with you to design a custom sprinkler system that will fit your needs and provide your lawn or landscape with just the right amount of water. Their systems are designed by experienced designers who consider each client's preferences before designing a system for their home.
For more information about Ririe ID lawn care, visit www.smittysllc.com.