Professional Landscapers in Idaho Falls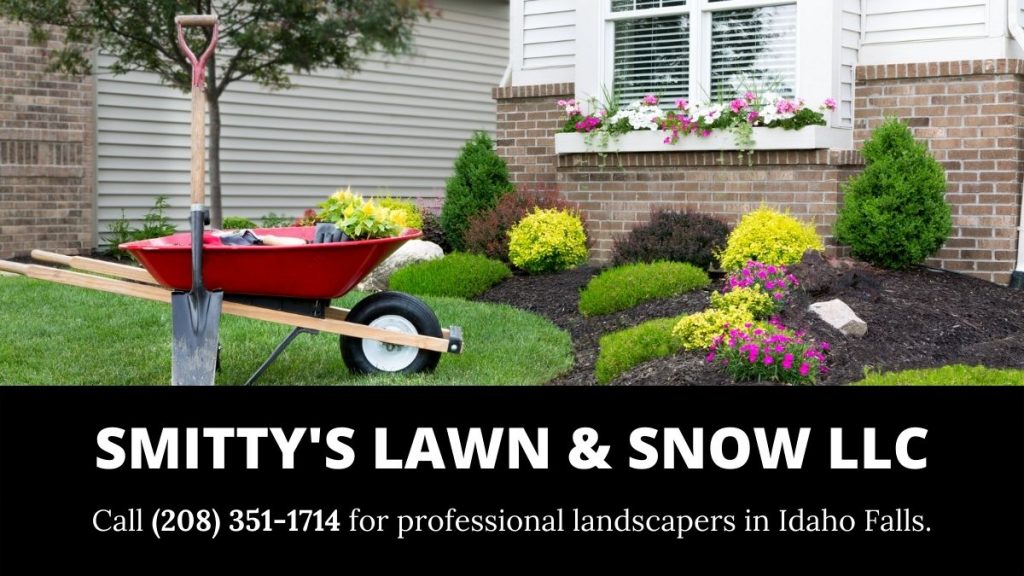 Smitty's Lawn and Snow LLC in Idaho Falls
Known and respected in Rigby and Rexburg, Smitty's Lawn & Snow LLC also offers landscape maintenance in Idaho Falls. Smitty's is a familiar name for Idaho Falls landscaping services because of their regional presence and experience. They were started locally in 2009 and thanks to hard work and loyal clients, their skilled team and service area have been growing ever since.
Homeowners Benefit From Landscaping Services
When it comes to landscape maintenance in Idaho Falls, the Smitty's crew understands that a home's outdoor space is an important part of a home's appearance and health. A tidy lawn, a well-tended garden, and pruned and trimmed shrubbery can eliminate pests, protect a home from wildfire, and also improve a home's appearance.

Here are some of the many landscaping services that are available from spring until fall.
Spring Services
Spring weather is unpredictable, which is why Smitty's Lawn & Snow LLC is dedicated to providing homeowners with services regardless of outdoor conditions. You don't have to wait for a sunny weekend to get your sprinklers turned on or repaired because Smitty's is ready to take care of it any time of day and in any weather. Along with sprinklers, the Smitty's crew handles spring cleanup, lawn dethatching, and fertilizing.
Summer Services
Lawn mowing, lawn maintenance, sprinkler repairs, and trimming shrubs are some of the most popular and necessary Idaho Falls landscaping services that the Smitty's team provides. In addition to weed control and mulching, the reliable crew offers landscape maintenance in Idaho Falls that includes aeration and spraying.

Keep your summer water bill low by trusting Smitty's to maintain your lawn and garden throughout the summer. From monitoring irrigation to ensuring mulch keeps down weeds and retains moisture, your home will be lush throughout the summer.
Autumn Services
Smitty's Lawn & Snow LLC also helps with debris removal, leaf removal, sprinkler shut offs, and other vital landscape services.

Smitty's is happy to be a trusted landscaping service provider in Idaho Falls. For additional information about their Idaho Falls landscaping services, visit www.smittysllc.com.