Professional Landscape Maintenance in Idaho Falls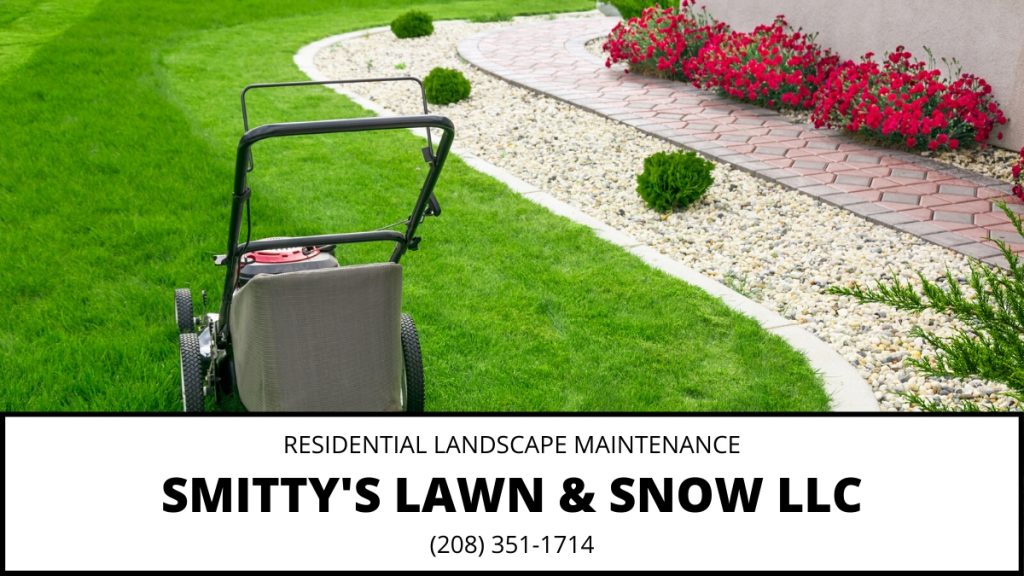 Spring is right around the corner and before you know it, it will be time for Idaho Falls landscape maintenance services. Get ready for the best looking residential landscape in the neighborhood by hiring Smitty's Lawn & Snow LLC. Get on their schedule today so you can have a well-manicured lawn and beautifully blooming flowerbeds for the entire summer.

You can trust and depend on Smitty's Lawn & Snow LLC to keep your landscape in top shape. Their trained professionals handle all those details, such as lawn fertilization at the right time and weed control so they are no longer an issue. They know the importance of keeping weed seeds from sprouting in all those visible and unseen areas of the landscape. Their experienced lawn technicians even repair faulty sprinklers.

Whatever you wish to accomplish in your yard, just let them know. Of course, lawn mowing in Idaho Falls is important and each lawn gets individualized and specialized care. When grass needs to be reseeded in some areas, they know how to get it planted and growing quickly.

They know that a healthy lawn is a more attractive lawn and, as such, it resists infestations by pests and disease. You can depend on Smitty's Lawn & Snow LLC to keep your lawn at its healthiest. Get scheduled today for lawn mowing in Idaho Falls by their professional maintenance people. They can mow as often as you wish and they also blow and bag the debris.

If your Idaho Falls landscape maintenance includes shrub and ornamental tree trimming, count on them to do it properly and at the right time. Not all flowering bushes should be pruned together and as residential landscape experts, they know the right pruning time for each ornamental.

Rely on them for planting spring and summer-blooming flowers and bulbs to take full advantage of their timely flowering. Ask them how to get big, long-lasting blooms on your perennials because their crew is familiar with annual ornamentals.
If you're thinking of adding more to your landscape, they're glad to assist. Contact them today for a free estimate and a guaranteed place on their landscape maintenance schedule so you can start making those fun plans for summer.