Lawn Care Services in Rigby, Idaho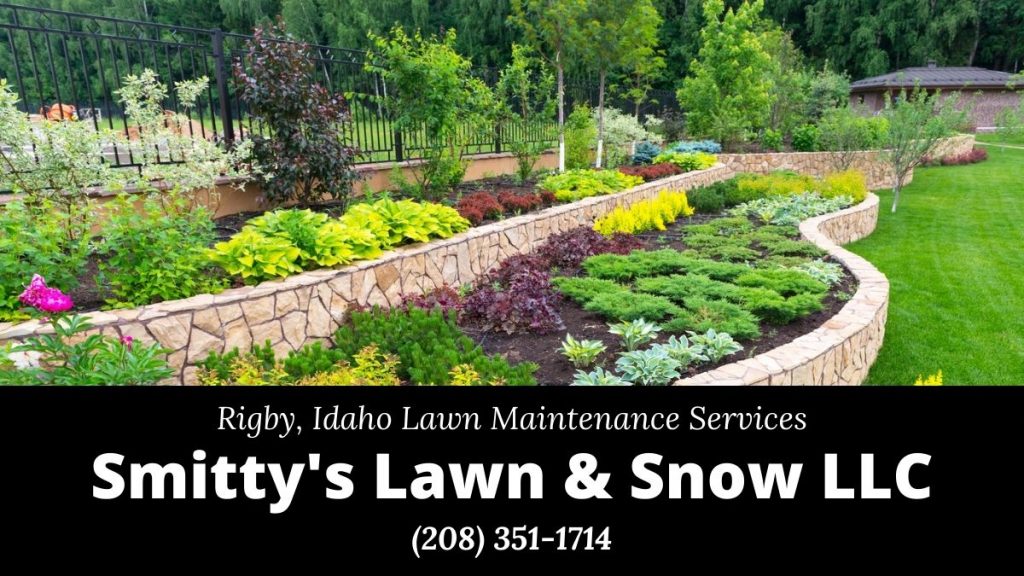 Lawn problems in Rigby, Idaho are pervasive and it can be challenging to find a reliable, trustworthy lawn care service to care for your lawn. Are you in need of lawn care in Rigby ID? Then look no further and contact Smitty's Lawn & Snow LLC for the solution.
Variety of Services Offered by Smitty's Lawn & Snow LLC
Sprinkler System Installation and Repairs
A sprinkler system installation and repair company will install and repair various sprinkler systems in homes and businesses. Smitty's Lawn & Snow LLC will help with selecting, designing, installing, and repairing sprinkler systems.
Mowing and Lawn Maintenance
Mowing the lawn is a tedious task and many people are not keen to take it on. Luckily, mowing can be outsourced by using lawn care in Rigby ID services from Smitty's Lawn & Snow LLC. Mowing is a beneficial Rigby lawn maintenance service offered by the trusted team at Smitty's Lawn & Snow LLC.
Fertilization
Fertilization in lawn care services is essential to maintaining healthy grass because it promotes growth and helps grass stay green.
Landscape Maintenance Services
The landscape maintenance services from Smitty's Lawn & Snow LLC cover all aspects of maintaining a landscape, such as weeding, trimming plants, grading, and edging sidewalks and paths.
Snow Removal
They also provide reliable snow plowing services in the winter, ice control in the spring, and leaf blowing in the fall.

Other lawn services provided by Smitty's Lawn & Snow LLC include: Rigby lawn maintenance, free consultation, pruning of branches, dethatching, and aeration.
Reasons Why Rigby Residents Can Trust Smitty's Lawn & Snow LLC
Smitty's Lawn & Snow LLC has been in the landscaping industry for more than 20 years, and they have accumulated so much experience in the industry that they can confidently provide quality services to their clients.

Rigby residents can depend on Smitty's Lawn & Snow LLC because they are locally owned and operated, their services are affordable, and residents of Rigby have put their trust in the company for years. For more information about lawn care in Rigby ID, visit www.smittysllc.com/.