Greener Spaces: Elevating Residential and Commercial Lawns with Expert Maintenance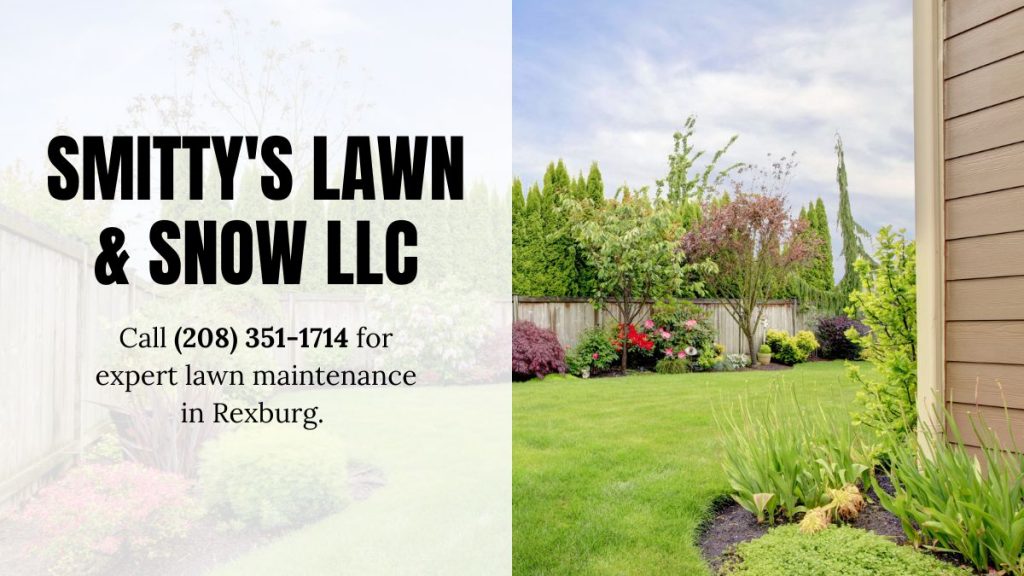 In the heart of Rexburg, where well-manicured lawns are the canvas of picturesque neighborhoods and thriving businesses, one company stands out for its dedication to creating greener spaces. Smitty's Lawn & Snow LLC has emerged as a cornerstone in Rexburg's landscaping industry, offering impeccable residential and commercial lawn maintenance services. With a passion for transforming ordinary lawns into vibrant, healthy landscapes, Smitty's is the go-to choice for those seeking expert Rexburg lawn maintenance that truly elevates outdoor spaces.
Unveiling Rexburg's Finest Lawn Maintenance
When it comes to Rexburg lawn maintenance, Smitty's Lawn & Snow LLC reigns supreme. The company's commitment to excellence is evident in every project they undertake. Whether it's a cozy backyard or an expansive commercial property, Smitty's team of skilled professionals approaches each task with meticulous attention to detail. Through regular mowing, precision edging, seasonal fertilization, and targeted weed control, they ensure that every blade of grass receives the individualized care it deserves.
A Symphony of Health and Aesthetics
Smitty's Lawn & Snow LLC understands that a truly beautiful lawn is one that not only looks appealing but is also healthy from root to tip. That's why their approach extends beyond mere aesthetics. They adopt industry-best practices to foster the overall health of the turf, promoting strong root systems and robust growth. By striking the perfect balance between nourishment and grooming, they orchestrate a symphony of lush greenery that captures attention and admiration.
Tailored Solutions for Every Space
No two lawns are the same, and Smitty's Lawn & Snow LLC embraces this diversity with their customized solutions. They recognize that different lawns have distinct needs based on factors such as soil type, sunlight exposure, and usage patterns. Their experts collaborate closely with clients, curating maintenance plans that address specific requirements and aspirations. This tailored approach ensures that each lawn thrives under their care, showcasing its unique beauty.
Contact Smitty's Lawn & Snow LLC
In the realm of lawn maintenance, Smitty's Lawn & Snow LLC stands tall as a beacon of quality and dedication. Their passion for creating greener, healthier, and more vibrant outdoor spaces is unmatched. Through their expert maintenance services, residential and commercial clients alike can experience the joy of stepping onto a lush, well-cared-for lawn. With Smitty's, the dream of a greener, more inviting outdoor environment becomes a reality—one meticulously maintained lawn at a time. For more information about Rexburg lawn maintenance, browse www.smittysllc.com.