Full Service Lawn Care in Rexburg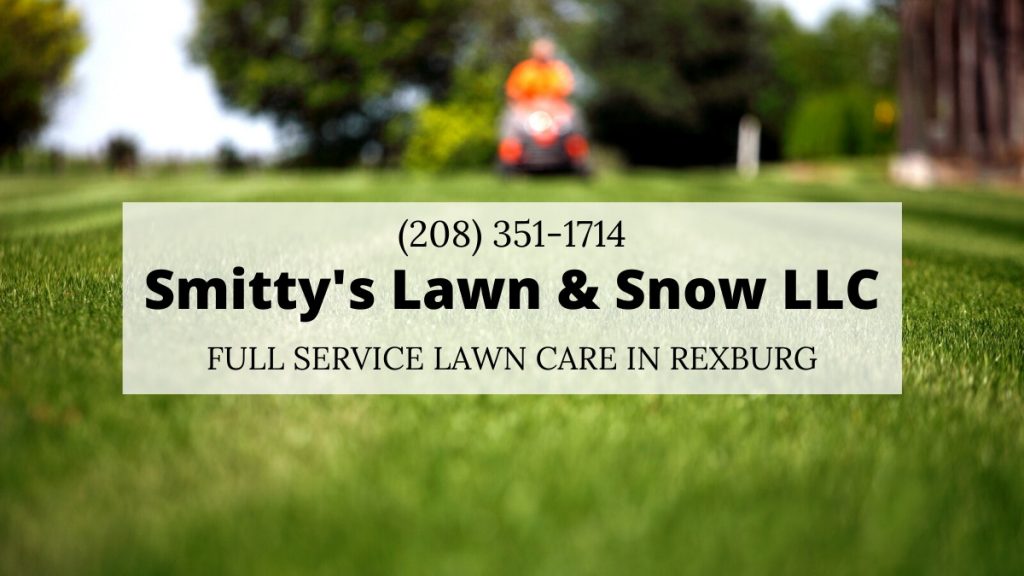 Enjoy Dependable Lawn Care in The Rexburg, Idaho Area
Dependable Rexburg residential lawn care is important to households and businesses in the Greater Rexburg Area. Fortunately, locally owned and operated Smitty's Lawn and Snow LLC offers valuable assistance. Smitty's Lawn and Snow LLC helps maintain yards in a beautiful condition throughout the year!
The Advantages of Full Service Lawn Care in Rexburg
Obtaining complete Rexburg residential lawn care appeals to many residents of this area for several reasons:
1. Ensure Comprehensive Ongoing Maintenance
A lot of property owners possess the tools required to undertake some aspects of lawn care, but many customers still need assistance with full service lawn care in Rexburg. Smitty's Lawn and Snow LLC has invested in powerful commercial-grade lawn mowing and trimming equipment. They offer vital assistance performing tasks as varied as weed control and spring yard cleanup. Instead of purchasing useful (but rarely used) specialized mowers, customers can rely on Smitty's to handle every aspect of creating a lush, green lawn.
2. Obtain Assistance With Pervasive "Problem Areas"
By seeking full-service lawn care, residents of Rexburg obtain extensive customized services. Someone who mows a lawn intermittently might not notice challenging "problem areas" that require special attention. However, a full time lawn care service tackles these types of common challenges more effectively. Smitty's Lawn and Snow LLC provides attentive individual care for lawns across the Rexburg Area.
3. Gain Greater Peace of Mind
Another reason to consider selecting a full-time lawn care service relates to the need to address unexpected situations. Even if someone falls ill or departs on vacation, grass and weeds will continue to thrive in a Rexburg yard. By selecting a full-service lawn care firm, customers know they'll continue to maintain a lovely "curb appeal" despite unexpected situations. Front yards will stay well manicured and beautiful throughout the year!
4. Achieve a More Polished "Curb Appeal"
Finally, requesting full service lawn care in Rexburg promotes the development of healthy, upscale outdoor living spaces. Comprehensive yard care over an extended period of time impacts the appearance of a front lawn in important ways. Grass will be healthier and lusher, and weeds and patchy areas will disappear.
Request Full Service Lawn Care Soon
Keeping lawns in an attractive, well-managed condition helps Idaho residents enjoy eye-catching, safer outdoor settings. The total "curb appeal" of a yard improves with regular, ongoing, full-time lawn care.