Full Service Lawn Care in Idaho Falls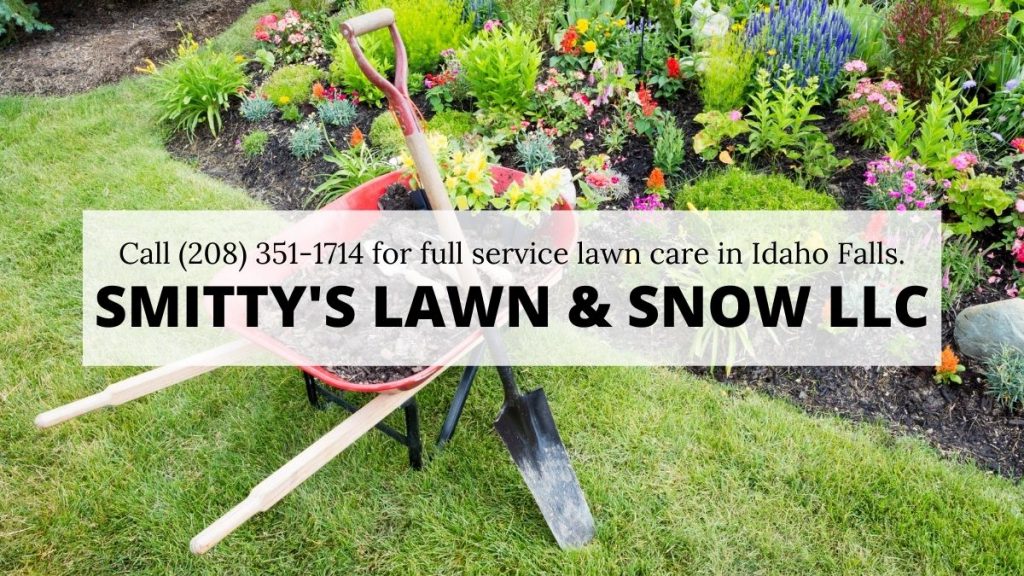 Full Service Lawn Care
Smitty's Lawn & Snow LLC is a respected industry leader in full service lawn care in Idaho Falls and surrounding areas. This company, a brainchild of Troy Smith, began in 2009 and has since grown to be one of the most trusted lawn care specialists, serving Rexburg, St. Anthony, Rigby, and Idaho Falls. Smitty's Lawn & Snow LLC is moved by their love for nature and the zeal to transform landscapes and lawns. The company's mission is to offer personalized lawn care services at prices that don't strain client's budgets.
Lawn Care Services They Offer
Every beautiful lawn is a product of a thorough professional Idaho Falls lawn maintenance service. This lawn care company has the tools and skills to provide a comprehensive range of services to meet the customers' unique needs. The following are known services offered by Smitty's lawn care team:
Comprehensive debris removal service
Professional weed control and expert fertilization services
Extensive mowing and edging services
Professional hedge and bush trimming services
All-inclusive reseeding and aerating services
Benefits of Using Their Services
The process of turning a grass-full landscape into an attractive lawn takes time and effort. It is not a cup of tea for everyone who has the lawn care tools and it could turn out catastrophic if done irresponsibly by someone who understands nothing about lawn care. The benefits of working with a qualified and experienced team specialized in full service lawn care in Idaho Falls are many.

For example, they use their time to get the job done accurately to the highest level of excellence as per customer preferences. Accurate results aren't the only value professional lawn care teams provide, as they also get the work done fast and with fewer errors. The employees at Smitty's Lawn & Snow LLC are lawn care specialists with years of experience, so they are less likely to make mistakes while trimming or caring for the lawns. They offer scheduled, thorough lawn care maintenance services that enable them to regularly visit and take care of their client's lawn.

For client-tailored and value-adding Idaho Falls lawn maintenance and care services that touch the core aspects of beauty and functionality, contact the qualified specialists at Smitty's Lawn & Snow LLC.
For more information about full service lawn care in Idaho Falls, please visit www.smittysllc.com.