Fast Emergency Snow Removal Service in Rigby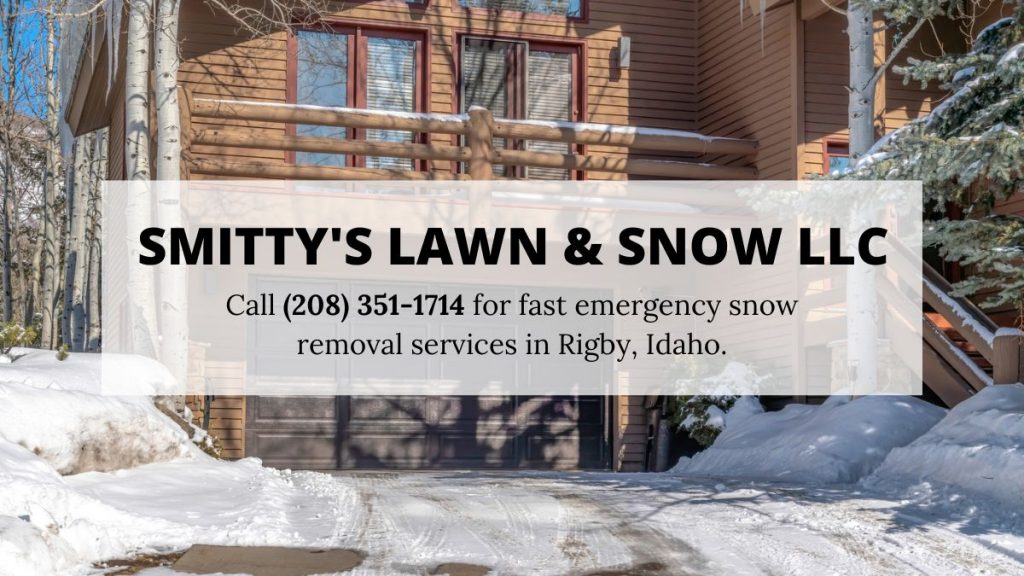 Snow and ice can be treacherous during the winter months, and these conditions make it difficult to travel on roads and walkways, so snow removal services are necessary. If you own or manage a business in Rigby and need emergency snow removal services, Smitty's Lawn & Snow LLC can help. They provide professional Rigby snow removal service that keeps your property safe from snow all year.

At Smitty's Lawn & Snow LLC, they understand how challenging winter weather can be on businesses and residential properties. Let them help you reduce the risk of slipping hazards and other safety concerns. Four benefits of a fast snow removal company:
Improve Safety
Safety is the first concern of any business or homeowner, especially regarding snow removal services. Slow down the growth of snow and ice on your property by calling emergency snow removal in Rigby, and Smitty's Lawn & Snow LLC will clear your walkways and parking lots, making your property safer.
Prompt And Hassle-Free Work
Smitty's Lawn & Snow LLC and their Rigby snow removal service understand that your time is valuable, and they are committed to providing the highest quality emergency snow removal in Rigby. They offer a prompt service that allows you to return to your business or home as quickly as possible.
High-Quality Results
A fast snow removal company will not only remove snow but also clean your sidewalks, driveways and other walkways. When you hire Smitty's Lawn & Snow LLC, you can be confident that your walkways, driveways and sidewalks will be cleared on time. They can help reduce the risk of slips and falls on these walkways or steps by removing any ice or hazardous conditions that may be present.
Save Money
You can also save money by hiring a snow removal service because they will be able to get rid of the snow and ice faster than you could, so you'll have less of a chance of slips, falls and other injuries that can occur when walking on icy sidewalks or driveways. For more information about Rigby snow removal service, visit www.smittysllc.com.