Experienced Lawn Care Business in Rexburg, Idaho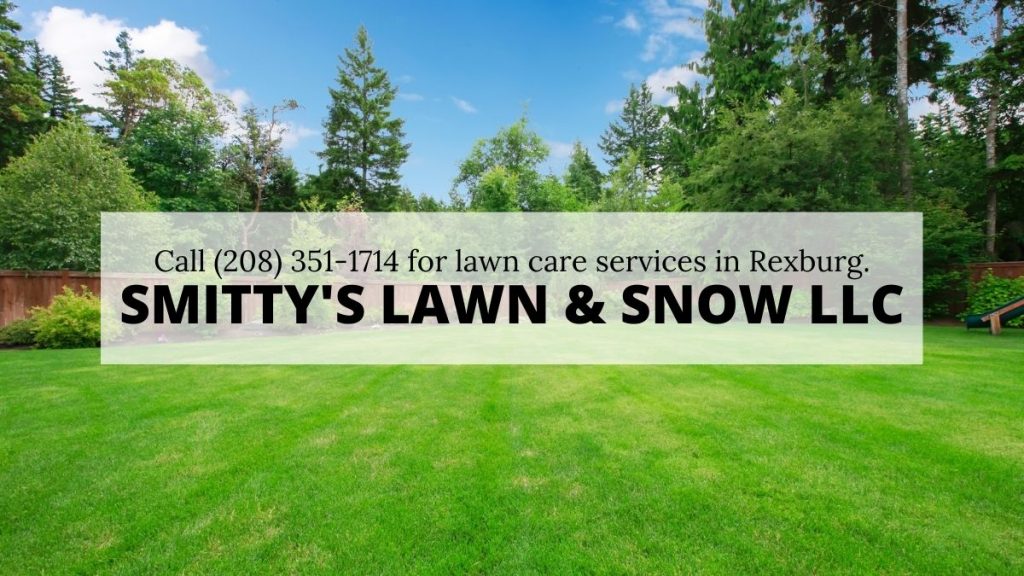 When it comes to Rexburg ID lawn care, Smitty's Lawn & Snow LLC is the company that you can always rely on. They have years of experience and know the most efficient way to take care of any lawn problems. With a variety of lawn services in Rexburg, including sprinkler repair, leaf removal, weed control, mowing, and more available for purchase, their professional company has everything you need when it comes to lawn maintenance or repairs!
Why Should Residents Use Smitty's Lawn & Snow LLC For Lawn Care Services?
Professional, reliable, and dependable Rexburg ID lawn care services are key when it comes to taking care of your property's lawn. Smitty's Lawn & Snow LLC has years of experience in the lawn care business and knows how best to take care of any problems that arise with your Rexburg ID commercial or residential property.

The great thing about this locally owned company is that they have lawn services in Rexburg for every budget. Smitty's Lawn & Snow LLC will work with you to provide a service package custom-tailored to your needs without jeopardizing the quality of service or any other aspect of their business.

Smitty's Lawn & Snow LLC offers lawn services for all seasons and whether you need your Rexburg ID lawn to be mowed in the spring, fall, or summer months, they have a service package to suit your needs and budget!

Customers trust them because they are dependable, honest, and give great service. They are the go-to lawn care company in Rexburg ID and with a combined experience of over a decade, Smitty's team has learned the most efficient ways to take care of any lawn problems you might be dealing with today or tomorrow. Whether it's an emergency snow situation that needs immediate attention or a simple mowing job, they can provide lawn services in Rexburg immediately!

Smitty's Lawn & Snow LLC is the one-stop-shop for lawn care in Rexburg that residents can rely on to get the results they need without any headaches!

If you want to find a professional company that offers quality service in every aspect of lawn maintenance or repairs, then give them a call now! For more information about Rexburg ID lawn care, visit www.smittysllc.com.