Emergency Snow Removal in Rexburg, Idaho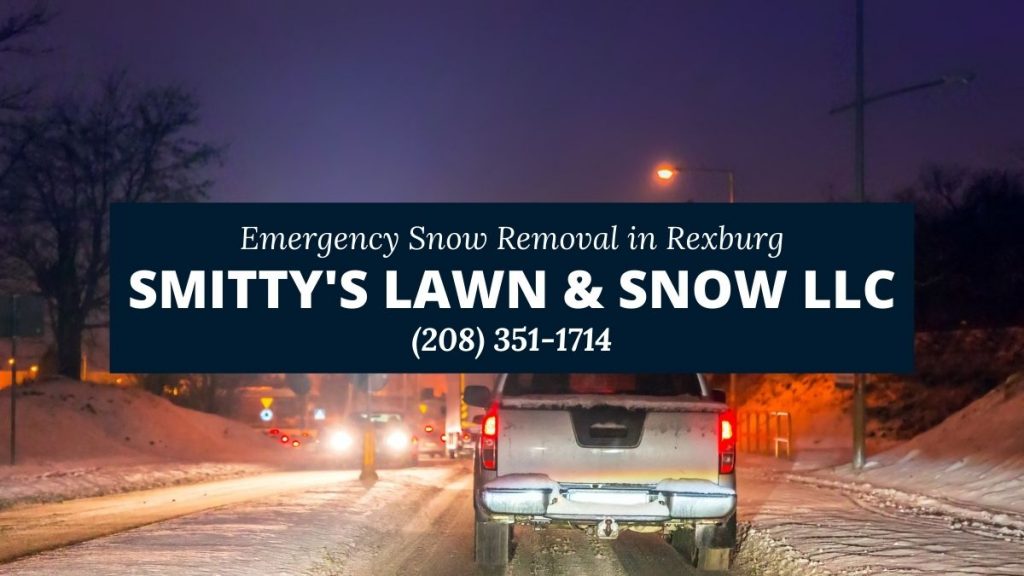 Rexburg ID Snow Removal
In the winter months, snow can be a huge issue. Not only does it make driving difficult and dangerous, but it also causes problems in everyday life too. Emergency snow removal in Rexburg, Idaho is very important because when the snow starts to pile up on your property, you may have no other choice than to hire someone. This blog post will discuss why reliable emergency snow removal is so beneficial for homeowners and what they should expect from their service.

The biggest struggle for homeowners during snow emergencies is how much work needs to be done when your driveway is covered in snow. Hiring Smitty's Lawn & Snow LLC snow removal means they will do everything from shoveling off roofs and walkways to plowing down sidewalks.

Another thing homeowners should know about having Smitty's Lawn & Snow LLC as a trustworthy and dependable service come and do emergency snow removal is that they have the proper equipment. Snowplows work great for clearing out larger areas, but sometimes roofs and sidewalks need a different type of shovel to get all of it off. The team at Smitty's Lawn & Snow LLC has many years of experience in this industry so they know what tools will be needed on each job.
Reasons Why Snow Removal is Important and Beneficial:
It costs less money and time than doing it yourself
You do not need to worry about using the proper equipment for different jobs
It is safer to have professionals do it for you
Emergency snow removal by professionals means the job will get done right and as quickly as possible
Contact Smitty's Lawn & Snow LLC
In conclusion, emergency snow removal in Rexburg from Smitty's Lawn & Snow LLC is a great option for having snow removal done right and help save time. The benefits of not having to do it yourself are numerous, and homeowners should hire Smitty's Lawn & Snow LLC when they need Rexburg ID snow removal.
For more information about emergency snow removal in Rexburg, visit www.smittysllc.com.