A Top Choice for Lawn Care Services in St. Anthony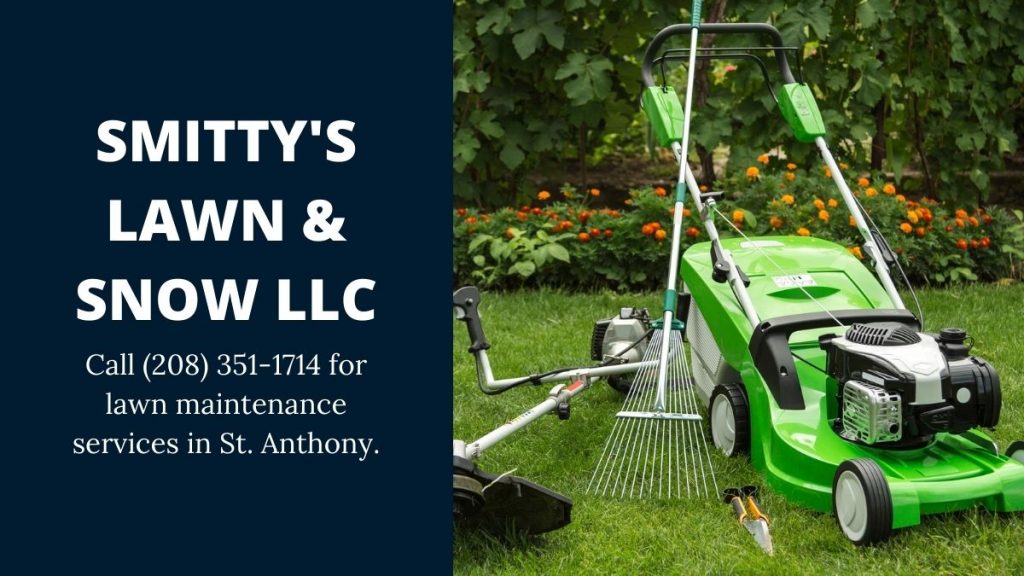 Lawn Maintenance Services
Well-maintained lawns are attractive and relaxing when you want to spend time outdoors. You can have a splendid yard if you live in St Anthony, Idaho by utilizing the reliable services of Smitty's Lawn & Snow LLC. They are a St Anthony ID lawn care company with more than a decade of experience providing effective lawn maintenance services, including:
Lawn care and maintenance
Lawn mowing
Aeration
Edging
Mulching
Trimming shrubs
Pruning
Leaf removal plans
Weed control
Spraying
Fertilization
Spring clean up
Sprinkler repair and start up
Sprinkler winterization
Snow removal services
Why rely on Smitty's Lawn & Snow LLC?
There are numerous reasons to get lawn services in St Anthony ID from Smitty's Lawn & Snow LLC:
Customer-Friendly Service
Smitty's Lawn & Snow LLC started by offering snow removal at 23 properties in 2009. Lawn mowing was a service added later due to requests by clients who were happy with the service and wanted more, so by spring of 2010, many snow removal customers had requested an expansion to include lawn mowing. Since then, this team has expanded to provide full landscape maintenance services customized to suit the customers' needs.
Use of Proper Tools and Supplies
This lawn care team carries the appropriate tools and other essential supplies for the job, and the employees sent to a site will carry the correct fertilizer and herbicides if the lawn services in St Anthony ID require spraying.
Skilled and Experienced Staff
All employees from Smitty's Lawn & Snow LLC have been trained to maintain lawns by applying the appropriate treatments when doing the groundwork, and they know the products to use and application procedures.
Flexibility
This company adjusts its schedule to send lawn care workers for when a customer feels is most convenient.

Smitty's Lawn & Snow LLC lives up to its mission statement of providing quality customized lawn care services at an affordable price. For more information about St Anthony ID lawn care, visit www.smittysllc.com.